Hey, hi, how are you?
I would like to tell you a little more about myself, and what better than with something bad. Today I had a bad experience, I had a talent show where I had planned to show my "talent" with the guitar. I was practicing all week, the song to play was "A Hard's Days Night", and it was something like a duet with my class partner, who was going to imitate Homer Simpson (and quite well).
At the time I was called, while they were setting up the stage, I was doing some comedy with my friend. And then to start playing, at that moment, they had put a base in the background that was not the right one and was not required.
I started to play, the two presenters (very good, by the way) put microphones nearby because the one they had put on me stopped working. That made me get super nervous, I started to miss chords (that you couldn't really hear due to the high volume of the base) and I started to go out of tune with my voice. The presenters incited the clapping of hands from those watching but I was already very nervous, and saddened, so I decided to stop and leave. The judges said he had done very well (obvious lie). Although most of the praise went to my friend, Homer's voice.
One good thing was that some of the other participants, when they saw me crying, gave me encouragement, told me that I did well and so on, and that I put a lot of effort into it, it made me very emotional and made me cry even more. Some of the girls I had helped recording their rehearsals, gave me a hug and a lollipop, and my friend gave me a bouquet of flowers, at the end of the school day.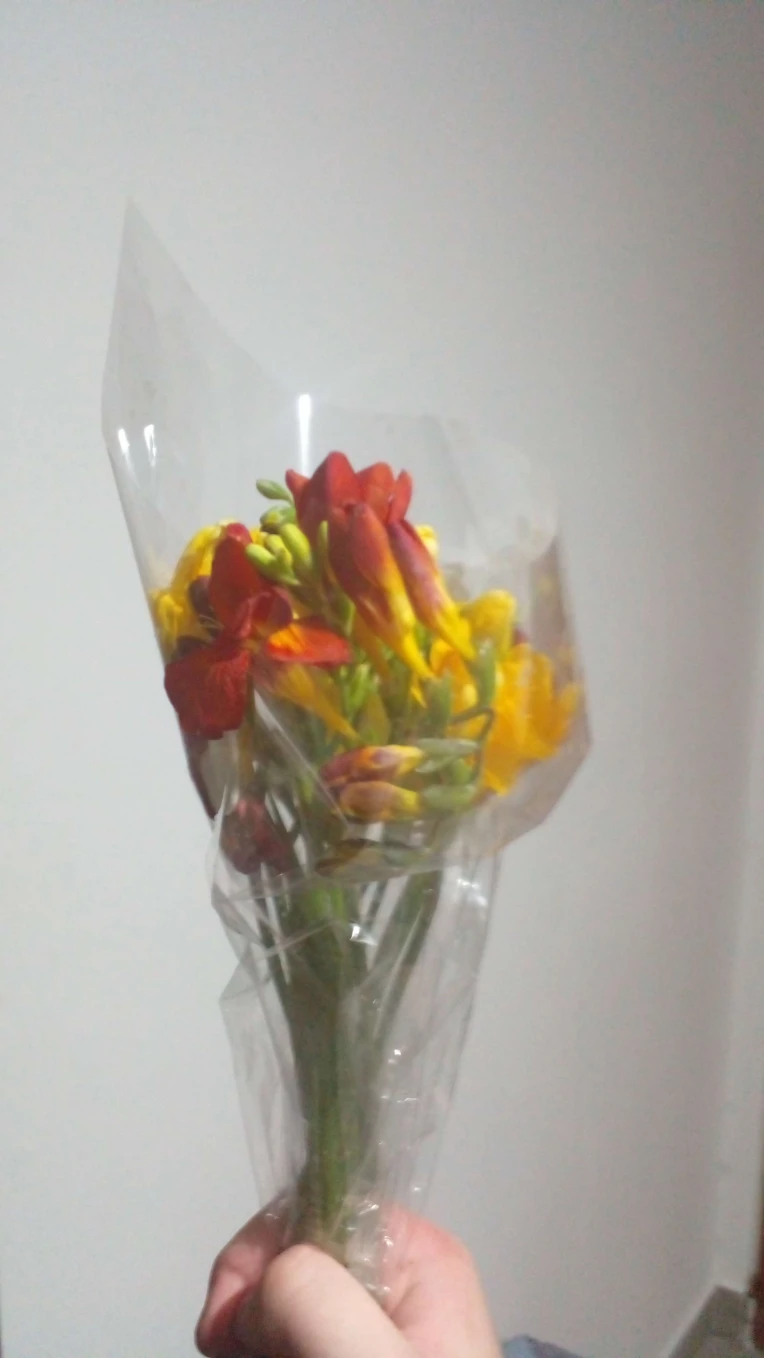 It literally happened today, it's something that makes me feel sad, frustrated, I feel like I let my course and my friends/family down. It's a feeling of guilt, I know you guys will understand
But well, tell me how you feel if you want :), thanks for reading, I think it's the first time I do a blog about my personal life, I did this to see if the sadness will pass faster, haha