Hi! This is a tutorial on how to add medals and scorebaords to your Scratch game, i hope it will help you!
Step 1: Add a cloud variable with the name "eval"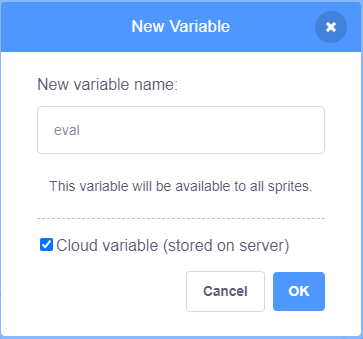 This will serve us to execute Javascript code giving a value to the variable, we will use it to interact with Newgrounds!!
Step 2: Connect with Newgrounds
Now we will connect our game with newgrounds before using any function, you must put it in a FLAG event, to avoid errors

(Replace appid with your App ID and enckey with you Encryptation Code in Api Tools)
Yes now! We can use medal and scoreboards!
Step 3: Use Newgrounds functions
Get Medal:

(replace the 529 for your Medal ID in Api Tools)
Post Score:

(replace the 529 for your Board ID in Api Tools, and the 1234 for the score for posting)
Post Score with Variable:

Step 4: Compile to html (very important)
Now that you have used the api as you want, we need to compile it using the HTMLiefer compiler, put your project, choose the options that you like the most and above all, the following options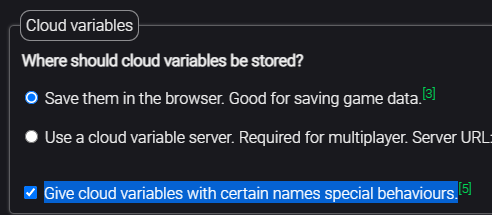 And add this link https://cdn.jsdelivr.net/gh/lajbel/reversion-newgrounds@1.1/newgrounds.js in custom javascript section!

Now, compile your project, rename result.html to index.html, send it in a .zip and upload it to Newgrounds! Enjoy your game with medals and scoreboards!!!
Links